Pandemics and Tragedy bring forth God's handiwork. Teach it to your kids.


Don't Waste this Pandemic, by Chris Vogt
PARENTS: While this thing is devastating and something we all pray would have stopped yesterday I can't stop thinking about God's providential purposes for our world, my countries (I claim to have 4), myself and my children.
For example, several years ago when my wife and I told our kids we were moving back to Africa many people would ask about our safety. Naturally, safety is something we all desire for the ones we love, but I don't find it to be a high value biblically for the Christian. If safety was top priority for us we would never cross another ocean. As we talked about this with our kids my son said "Dad, I think satan wants people to love being safe so that people never know Jesus". Don't Waste You're Move to Africa. Check.
Then last year while we were in Africa our home town in Florida was about to get nailed by a hurricane. Our kids prayed for Florida, they prayed for their friends and we read the story of Joseph and how God used the evil act of his brothers against him to accomplish greater purposes. A couple days later my daughter drew this picture of a hurricane uprooting trees and houses with the words "God means everything for good". Don't Waste Hurricanes. Check.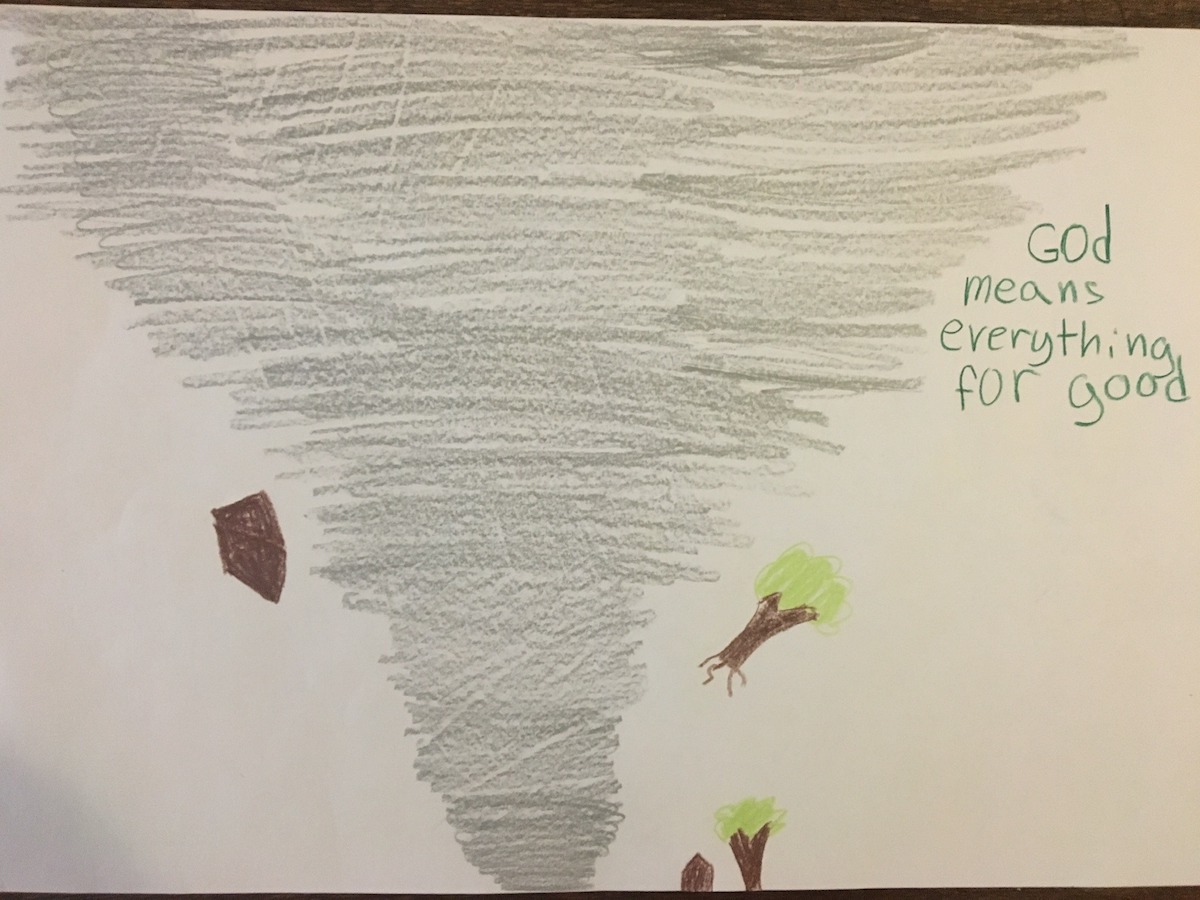 Continue Reading